"

Whenever people gather to play the drums, the world is a better place." - Babatunde Olatunji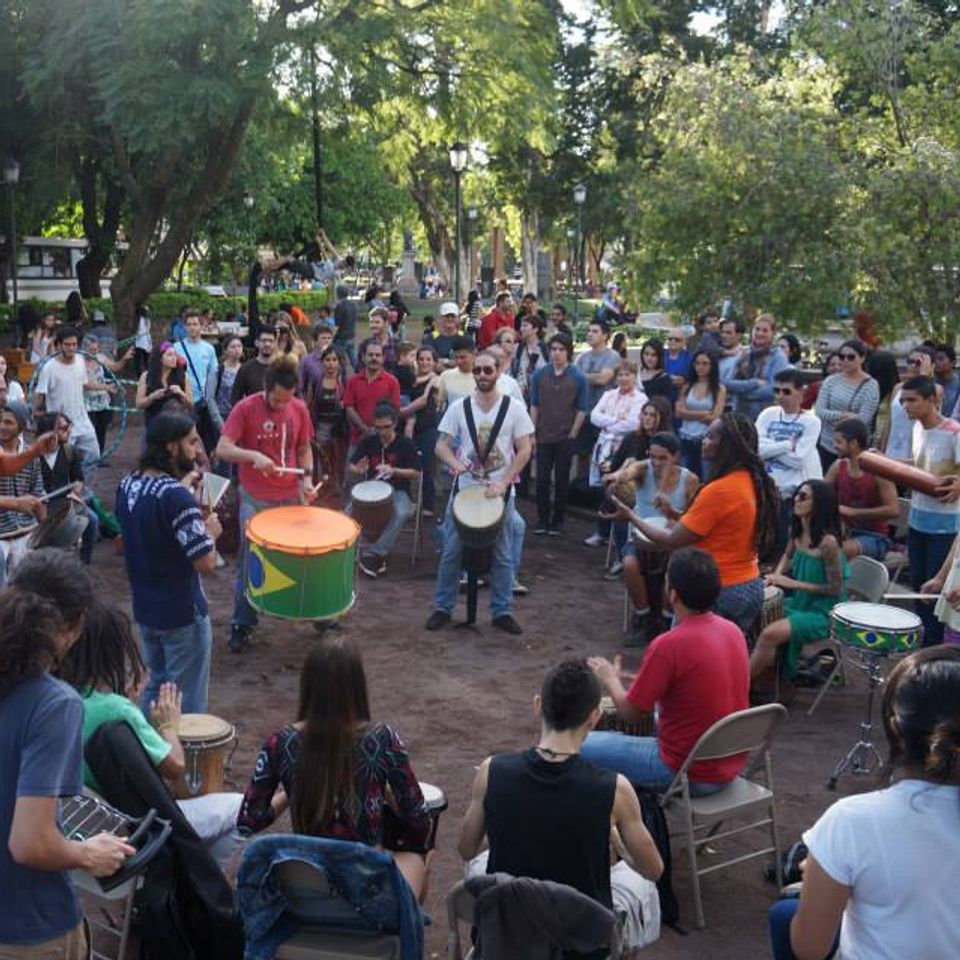 Drum Circles
Keep Drumming!
On  the spot, drum beat session for all ages and talents. No musical skills needed. Drum circle participants sit in a circle and play drums or percussion instruments into a connected immersion.  
The rhythm is totally connected to who we are as people. These help us reach emotional and mental well-being.
The circle is moderated by a facilitator who guides the collective into music making to build a group blasting experience.
Press Photos